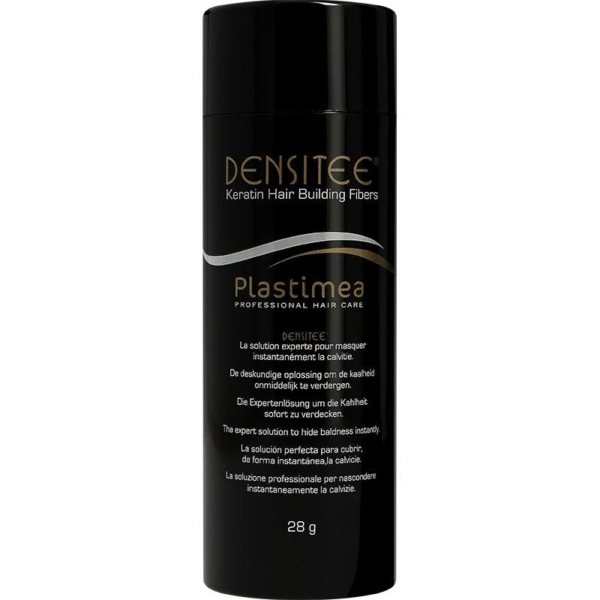 Hair Powder
/Users/christophe/Desktop/densitee-ES.html
19.90 €
Solution against hair loss
Available in several colours








Description
Densitee is the mattifying hair powder to mask hair loss in men and women.
Densitee is ideal for camouflaging :
holes in the hair,
the peel of,
fine hairs and very fine hairs
baldness,
thinning areas of the hair,
alopecia,
the tonsure.
Our natural anti hair loss treatment will bring volume and density to your hair..
This hair loss solution is suitable for all hair and scalp types..
Densitee is an exclusive Plastimea product.
Densitee is discreet, natural and waterproof (does not leak in case of rain or excessive sweating) and wind resistant thanks to its electrostatic charges.
Features
Weight
28 g
Dimensions
4 x 4 x 12cm
Colors

Red, White, Light Chestnut, Brown, Light Blonde, Dark Blonde, Grey, Black

Hair types

Curly hair, wavy hair, frizzy hair, fine hair, straight hair

Gender

men and women

Number of applications

30 to 60 applications depending on the extent of the bald area.
This anti-hair loss hair care costs less than 1 € per day.
Tips for use
For optimum effectiveness we recommend applying the densifying product to dry, clean hair.
1- Place the bottle about 2cm-5cm on the bald areas,
2- Tilt the bottle diagonally (45 degrees),
3- Spread the keratin powder with circular movements.
After only a few seconds the fibres take effect by electrostatic charge and give volume to your hair !